Maria started irish dancing aged 4 years at the Lindsey-Monaghon School Of Irish Dance in Newcastle Upon Tyne. She first qualified to dance at The World Championships Of Irish Dance, representing the North East region of England aged 10 years. Subsequently she went on to win All England and All Ireland Championship titles. Aged 11-17 years old Maria won her first World Championship trophies winning 4th and 6th in the World Championships Of Irish Dance twice in Dublin. She retired briefly from irish dance aged 18.
Irish Dancing Europe
Whilst living in Cologne Germany, Maria set up An Rein Rinceoir School Of Irish Dancing and was at the forefront in introducing "An Coimisiun" standards of irish dance into Germany. As well as teaching her pupils in Koln, she was requested to teach irish dance at workshops throughout europe.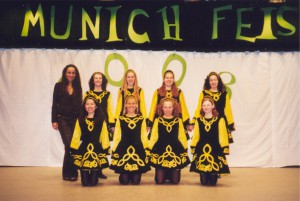 Performance
Maria performed regularly with innovative dance choreographers Lotta Svalberg and Pascal Sani for D'Art D'Art and Extra Energy Dance Company based in Koln. Under these two choreographers unique creative vision, she was called upon to combine irish dance with ballet, contemporary and modern forms of dance in their shows.
Creation Of Irish Dance Shows
"Through A Gaelic Storm"  A thirty minute irish dance show written, directed & choreographed by Maria that toured small-midscale venues in Germany with Irish Traditional Folk Bands.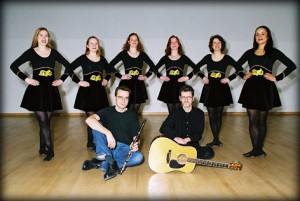 "Celtic Life"  A two hour irish dance show with 30 performers, written, directed & co choreographed by Maria McAteer. Toured large scale venues in Europe.